MAIO Legal integrates the Sevillian office Martinez Escribano, in this way MAIO Martínez Escribano has appear. The integration has been sealed the Thursday 2nd of June in a launch ceremony of the firm in the Alfonso XIII hotel in Seville.
The master of ceremonies was the journalist Javier Ronda, responsible for courts information in Canal Sur Radio, with an audience of more than 100 people. Also, professionals of MAIO belonging  to other offices spoke during the event.
Here, a video of this act.
Thus, MAIO Legal  adds to its offices in Spain, Madrid and Vigo, Seville's new one, plus another two in Mexico, Queretaro and D. F. In total, the firm already has more than 70 professionals spread on both sides of the Atlantic.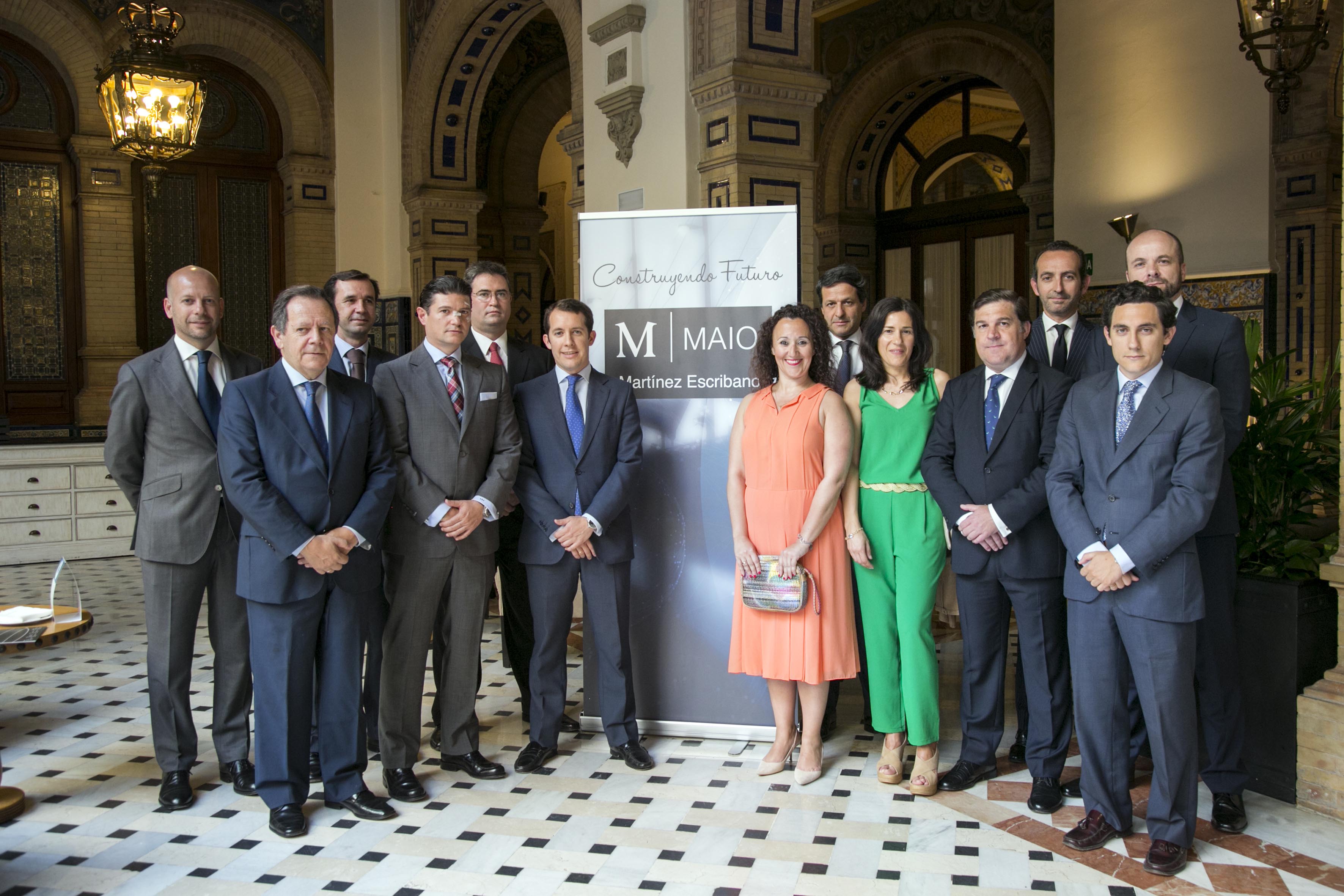 Family photo. From left to right: Javier Lacleta, Alfonso Martinez Escribano, Ignacio Arráez, Aurelio Garcia, Francisco Javier Turueño, Alfonso Martinez Nunez, Marta House, Oriol Prósper, Inmaculada López, Ramón González-Babe, Angel Vallejo, Ramón Amoedo and Ignacio Martinez.