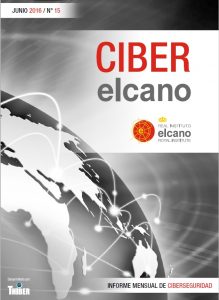 The founding partner of MAIO Legal, Ángel Vallejo, publishes in June edition of Ciber Elcano an article about NIS (Network and Information Systems) Directive.
Ciber Elcano is a monthly report about cybersecurity edited by Royal Institute Elcano and devoloped by  the think tank Thiber.
The article is as of page 6 and you could read it here.