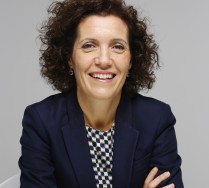 Procedural Law professor and lecturer and Head of the Public Law department in Univesidad de Vigo. Ex Secretary-General of the Universidad de Vigo. Author of numerous monographs and articles in the Procedural Law area. Director of different research projects financed by the National Ministry of Education and Xunta de Galicia. Regular contributor to different Spanish and Latinoamerican universities.
Education
Law Degree from the University of Santiago.
Languages
Spanish, Galician, French, Italian, English.