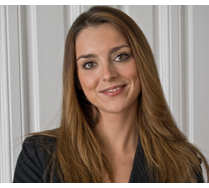 She has been an associate with MAIO since July 2011, prior to which she did an internship at KPMG.
Education
Law Degree, Universidad de Granada.
Master's program in Corporate Advising at CEJ Centro de Estudios Jurídicos de Granada.
Master's Degree program in Corporate Legal Advising at ADM Business School.
Languages
Italian, Spanish and English.