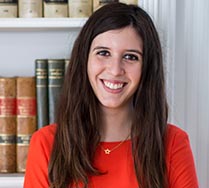 Marina is specialized in Labor and Social Security Law. Prior to joining MAIO legal she interned in the Employment Department of CliffordChance and in the Labor Relations Department of CITIBANK ESPAÑA S.A.
Education
Law and International Relations Degree from the Universidad Pontificia de Comillas (ICADE).
Master's Degree in Employment Law from the Centro de Estudios Garrigues.
Languages
Spanish, English and French.