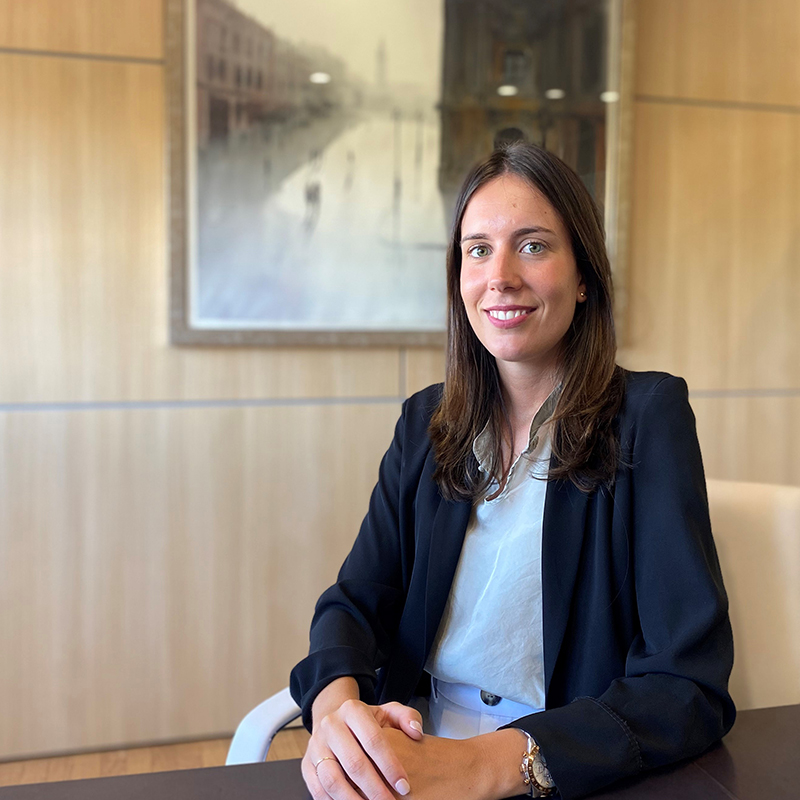 Paula Granja | Associate
Bankruptcy, Commercial and Business, Energy and Mining
Sevilla
pgranja@maiolegal.com
+34 954 98 79 14
Paula is a junior lawyer in the Commercial and Corporate area of ​​the Seville office since her incorporation in 2019 after completing her postgraduate studies at the Instituto de Estudios Cajasol.
Before that, she developed her professional career at the Zamora de Claver law firm, specializing in business advice on corporate and civil and commercial contractual matters, and in debt refinancing operations and corporate restructuring and structural modification.
Likewise, she has intervened in numerous bankruptcy proceedings such as legal counsel, Bankruptcy Administration or in defense of the creditor.
Master's Degree in Business Legal Advice from the Cajasol Studies Institute.(Seville).
Master's Degree in Access to the Legal Profession from the Camilo José Cela University (Madrid).
European Higher Legal Studies and visitor student in LLM Program (International and European Business Law) at the Catholic University of Leuven (Belgium).
Degree in Law from the University of Seville.