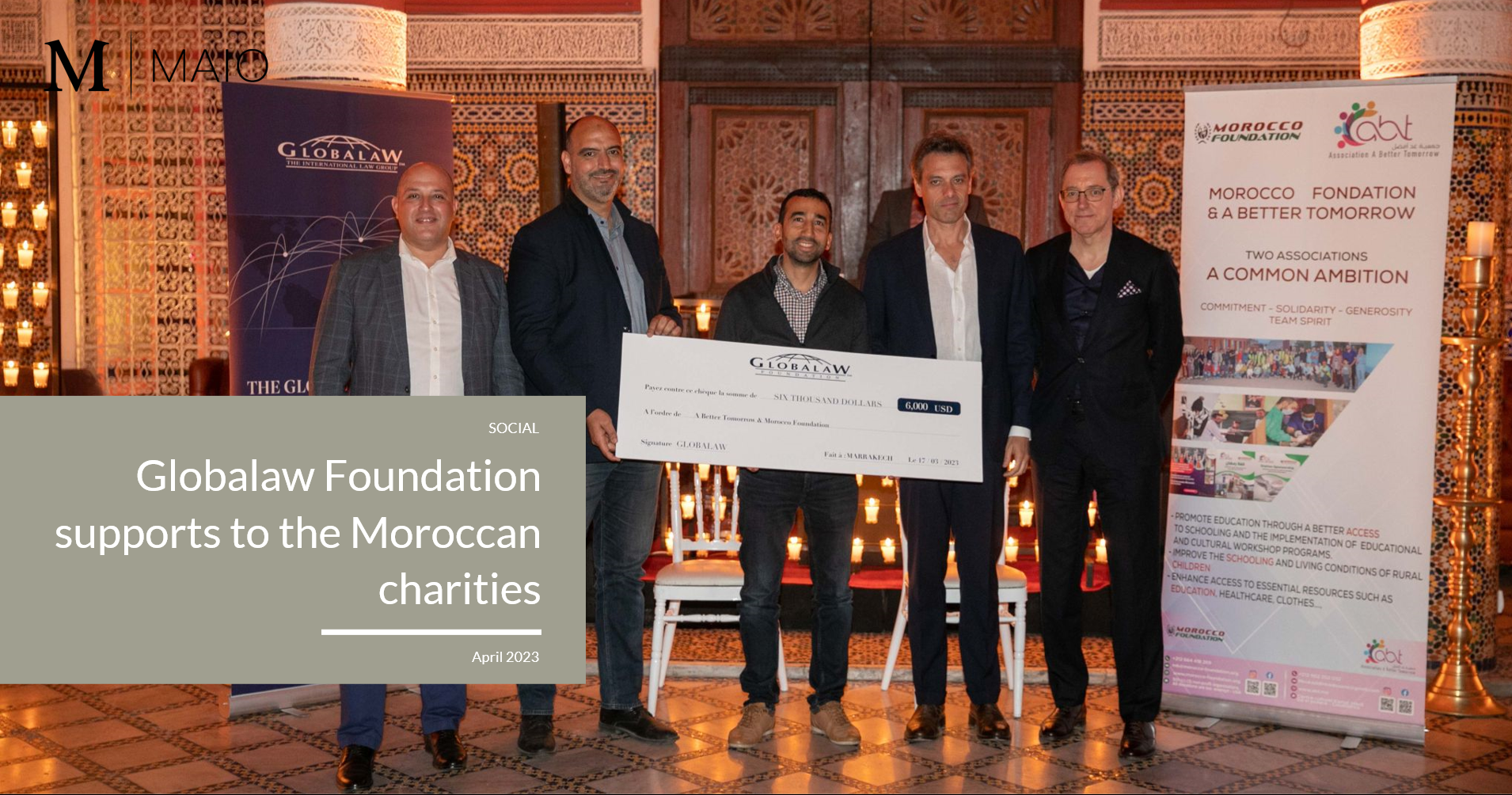 On the occasion of the celebration of Globalaw's European Regional Meeting in Morocco last March, the Globalaw Foundation donated $6,000 to the associations A Beter Tomorrow and Association Morocco Foundation.
Marco Bolognini, president of the Globalaw Foundation and partner of MAIO Legal, indicated that this donation follows the Foundation's objectives to build a better, fairer and sustainable world, especially for young people in the most disadvantaged rural areas.
Mohamed Bennani, from the Association Morocco Foundation, welcomed the contribution to improve assistance in the area of Azilal, a mountainous area not far from Marrakech.