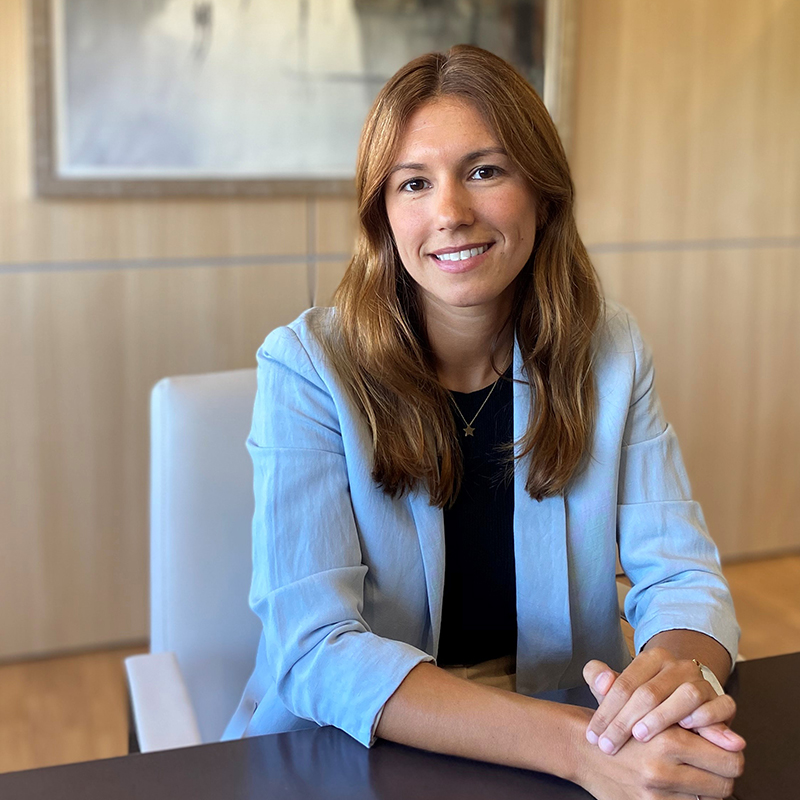 Bárbara García | Junior
Banking and Finance, Civil Litigation
Sevilla
bgarcia@maiolegal.com
+34 95 498 79 14
Bárbara is a junior lawyer in our Seville office, having joined the firm in 2016, joining the Litigation Area. Her areas of expertise are Civil, Procedural and Banking Law.
In her professional practice she has focused mainly on Civil Procedural Law and Banking and Mortgage Law. Provides legal advice to asset recovery portfolio management entities in the courts, and also intervenes in advising the legal department of various civil and commercial procedures.
Master's Degree in Legal Advice for Companies from the Institute of Cajasol Studies.
Master in Professional Practice of Law from the International University of La Rioja (UNIR).
Graduated from the Double Degree in Law and Business Administration and Management from the Pablo de Olavide University.