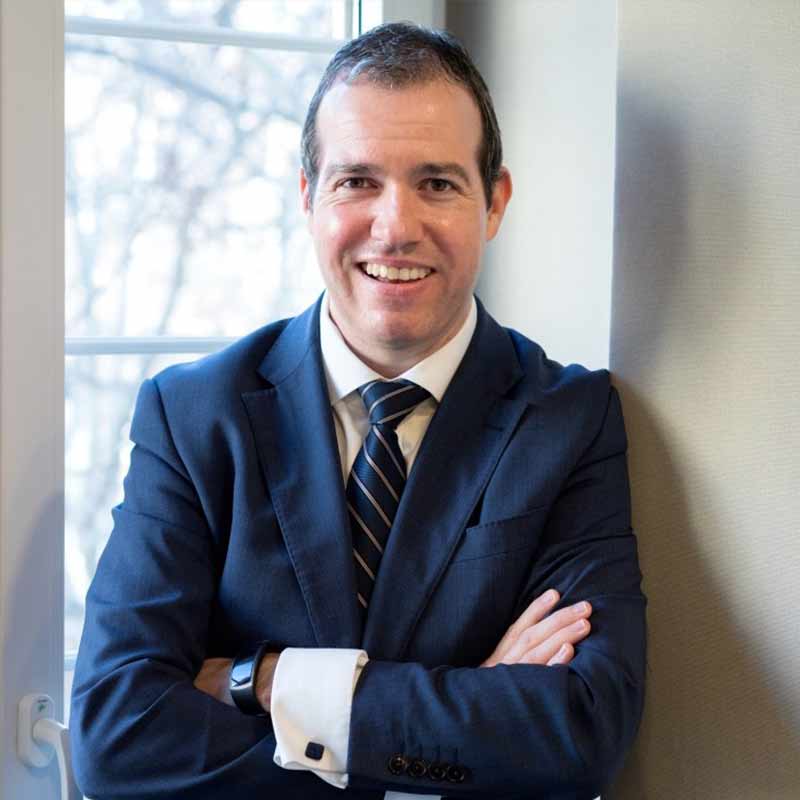 Carlos García Gonzalvo | Partner
Accounting Law, Family Businesses, Tax
Zaragoza
cgarcia@maiolegal.com
+34 976 794 888
Carlos is the partner responsible for the areas of Tax and Accounting at the Zaragoza office.
He has specialized in Tax and Accounting Law and in addition has extensive knowledge of Company and Bankruptcy law with proven experience (from 2003) in advising companies.
Prior to becoming a partner at MAIO Legal in 2021, Carlos was an Associate in the tax department of Lacasa Abogados, Palacios & Partners, where had worked from 2008.
His area of practice focuses primarily on state taxes (Company Tax, VAT, Personal Income Tax and the Tax on non-residents) and he is advised various consolidated tax groups and companies which are part of multi-national groups.
On an international level, he has proven experience with VAT that is levied on transborder operations and the analysis of the implications of direct taxation on the international operations of companies. Likewise, he participates in the planning and implementation of the processes of business reorganization (acquisitions, mergers, spin-offs etc.) as well as representing defendants before the Tax Authorities at the various instances (procedures of verification and tax audits, economic and administrative claims and contentious-administrative appeals).
In the area of education, Carlos has collaborated since 2009 with various Master´s Degree Programs in regard to Tax Consultancy as well as seminars and workshops on tax updates.
He is the author of various expert opinions on the subject of finance and economics requested at judicial procedures (related fundamentally to complex financial instruments such as swaps or structured deposits) and has served as the Bankruptcy Liquidator for various companies.
Postgraduate (Specialized Diploma) in Financial Advice and Asset Management from the University of Zaragoza.
Degree in Business Management and Administration by the University of Zaragoza
Diploma in Business by the University of Zaragoza
Asociación Española de Asesores Fiscales (AEDAF)
Colegio Oficial de Economistas de Aragón
Profesor en el Máster de Asesoramiento Fiscal de Integra Estrategia y Tecnología (centro colaborador de la Universidad Nebrija de Madrid)
Profesor en el Máster de Asesoría Fiscal de Kühnel Escuela de Negocios (título propio del Centro Universitario Villanueva, adscrito a la Universidad Complutense de Madrid)