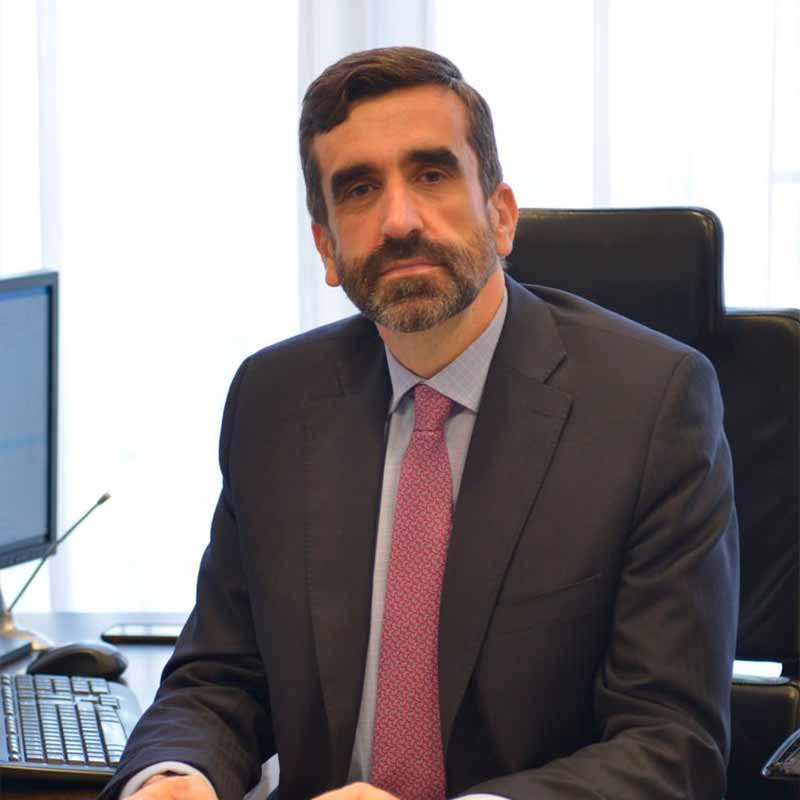 Javier Echávarri | Partner
Commercial and Business, Family Businesses, Mergers and Acquisitions, Tax
Zaragoza
jechavarri@maiolegal.com
+34 976 794 888
Javier is the managing partner of the Zaragoza office and is responsible for the departments of Mergers and Acquisitions and Family Business.
He is specialized in Tax and Commercial Law and has more than 25 years of experience in the professional exercise of business consultancy.
Prior to joining MAIO Legal, Javier worked for 11 years at EY in various offices, including 3 years as the Director of the Spanish Desk for Latin America in São Paulo (Brazil). In 2007, he became head of the Tax Department of the Zaragoza firm, Lacasa Abogados, Palacios & Partners, which was integrated into MAIO Legal in 2021.
His main area of advice revolves around combining Tax and Commercial Law for companies and public entities both in their day-to-day as well as in acquisitions of companies and business reorganizations. In said role, he perfoms the secretariat of various Boards of Directors and as the Legal Advisor of the administrative body of various mercantile entities.
Likewise, he advises companies, individuals and family business on the tax optimization of their assets as well as in their defense before the tax administration in the course of tax procedures (verifications, tax audits, sanctioning procedures etc.) and in the challenge and appeal of the tax acts at all stages (administrative, economic-administrative and judicial).
International Taxation (EY ITS – Amsterdam / Miami)
Master´s Degree in  Legal Consultancy of Companies (LLM)  from the Instituto de Empresa IE Business School of Madrid
Law Degree from the University of Navarra
Spanish
English
Portuguese
Spanish Association of Tax Advisors (AEDAF)
Bar Association of Saragossa
Speaker of courses for Executives at the Saragossa Chamber of Commerce and Industry
Professor in the Master's Degree in Tax Consultancy at Kühnel Business School (degree from Villanueva University Center, associated centre to the Complutense University of Madrid)
Speaker at conferences and seminars, both in Spain and abroad (Amsterdam, São Paulo, Miami, Santiago de Chile, etc.)