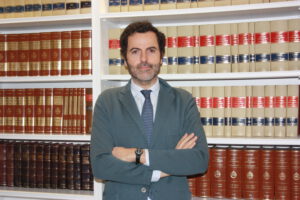 El despacho con sede en Hangzhou cuenta con 80 socios y más de 400 abogados.
MAIO Legal mira hacia Asia para crecer. El bufete español acaba de llegar a un acuerdo con el despacho chino Capital Equity Legal Group (CELG), al tiempo que ha fichado en calidad de of counsel a Miguel Elosúa, precisamente, para liderar el China desk que acaba de poner en marcha la firma.
Elosúa es licenciado en Derecho por Deusto y doctor en derecho chino por la Universidad de Ciencias Políticas y Derecho del Este de China. Ha residido durante más de una década en el país asiático, donde ha ejercido como investigador en proyectos en varias instituciones, como el Centro Nacional para la Investigación Científica.
A lo largo de su trayectoria destaca su experiencia como fiscalista en KPMG Abogados. Cuenta con un máster en asesoría fiscal por IE Law School y otro en dirección de empresas por la escuela de negocios francesa HEC.
Elosúa dirigirá el China desk que MAIO Legal acaba de inaugurar para guiar a las empresas chinas con afán inversionista en España, así como a las compañías nacionales con intereses en la región asiática. A este binomio se unen las oficinas que el bufete tiene en México, tendiendo así un puente entre los tres continentes.
El trabajo del nuevo of counsel se enmarca dentro del acuerdo de colaboración entre el despacho español y CELG, una firma legal especializada en el ámbito del asesoramiento a empresas y que cuenta con 80 socios y más de 400 abogados. El bufete tiene su sede en Hangzhou y cuenta con 9 oficinas en China. CELG está reconocido en este ámbito por el directorio internacional Chambers & Partners.
"Hemos detectado a lo largo de los últimos años una considerable aceleración del interés hacia el mercado chino por parte tanto de empresas españolas como latinoamericanas", apunta Marco Bolognini, socio cofundador de MAIO Legal.